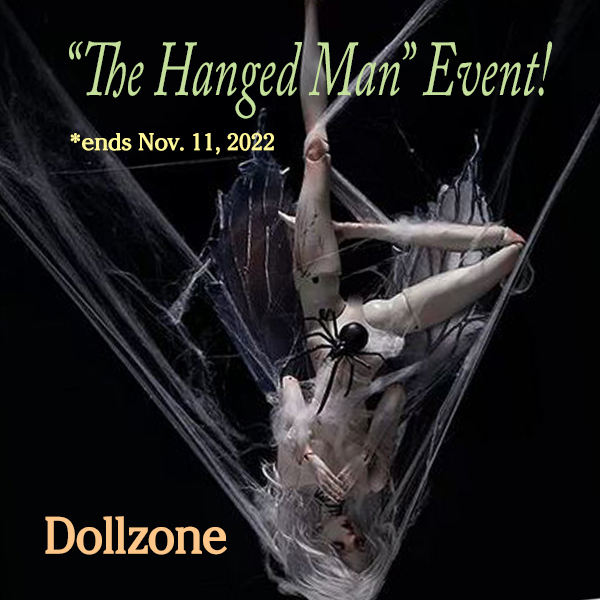 Dollzone "The Hanged Man" Event! ends November 11, 2022
Introducing NEW doll THE HANGED MAN (winged or human) !!
Event Contents:
1. The full Set is limited to 30 sets WorldWide! Unlimited naked nude doll.
2. Open skin color: white,pink,peach,gray,moon white,moon gray,purple (special skin color requires additional price)
3. During the new product event, you can enjoy 12% off when you place an order for [The Hanged Man] Nude Doll/FullSet
To participate enter Coupon Code "DZHANG" at Check Out!
4. During the new product event, place an order for Nude Doll/Fullset to receive an official tarot card album.
5. During the new product event, every time the amount reaches $200, you can order a FREE Bean gift, buy more get more free.
6. Order a new nude doll/fullset, you can purchase additional pet Biubiu for $88
PS: This new doll event will not be superimposed with other promotions, and accessories will not participate in the discount.
Discounts apply to PREORDERS only. Does NOT include IN STOCK items