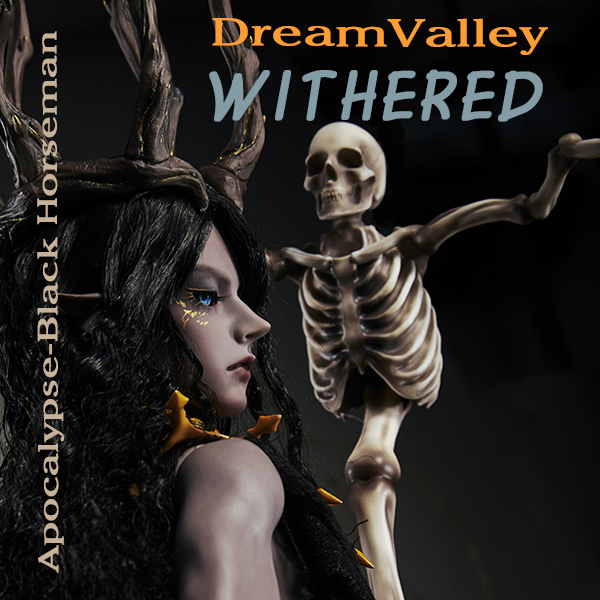 Dream Valley "Apocalypse-Black Horseman Withered" Event **ends Oct. 24, 2022
1. Introducing NEW DOLL Withered & Horse Body!!

Available in Basic & Full Set
Order NOW and enjoy a 12% discount on Basic/Full Set Withered

Enter Coupon Code "DVAW22" at Checkout
2. Nude doll can get a Crown of Desolation.
3. Full-set can get a Crown of Desolation and Mask of Thorns Bones.
* Apocalypse-Black Horsemen Withered are LIMITED to the event period, and all projects will be closed after the event ends.
The following points should be noted in this Event:
Full set does not include the scepter/crown/mask in the picture, you can buy it separately.
NEW skin color Niello, only a full set can be selected, not available when buying nude doll.
Apocalypse-Black Horsemen (Full-set /Nude doll/outfit/body) , all items will be discontinued after October 24, 2022.